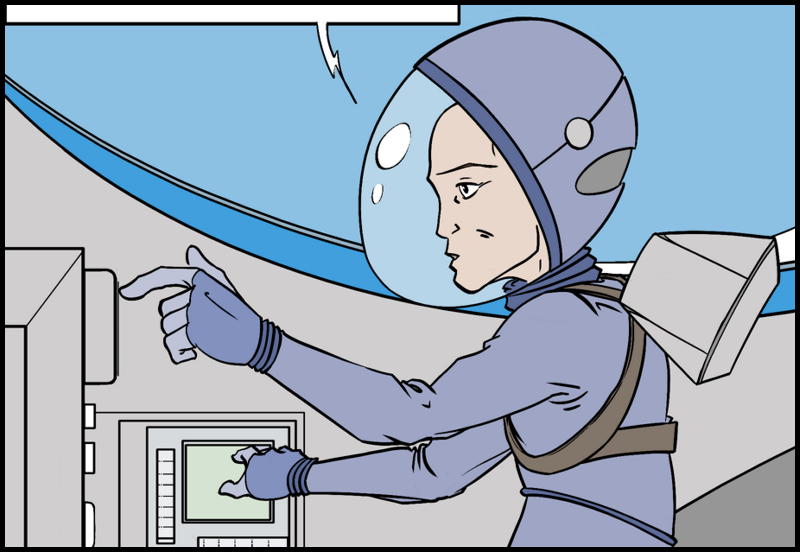 Finally, after quite a long time, here are the first pages of my new comics project, using Krita development version from scratch (well, almost only as you'll see further). So enjoy, it's only a few pages for now but hopefuly the next parts will come faster. I made only French version for now, I'll publish english version soon. Original files are A4 600dpi, but the images inside the PDF are resized to 300dpi to make it lighter to download.
Freestyle Fiction – Episode 01 – part A
File size: 3,6Mio
I've chosen to release it on a Creative-Commons BY-SA license. So we can really call it a free and open comics, as it will easily allow daptations and spin-offs of all kinds from anyone (after a few more pages published, of course for now not enough of the story is told to make some big related project..).
Also at the same time I'm happy to tell I've decided to re-license all of my available work that was CreativeCommons-BY-NC-ND or NC-SA to CC-BY-SA. This includes of course the parts of "Comics with Krita" content that was using those license.. So now it's completly free, which is much better 😉
A special thanks to David Tschumperlé for his work on the "comics color" G'mic filter which is an awesome time saver. As I said above, here I mostly used Krita but also used this G'mic filter with Gimp. But hopefuly we'll soon see G'mic integrated directly in Krita (thanks to the great work in progress by Lukáš Tvrdý 😉 ), so I won't need to switch anymore for this.