I'm just back home from the Libre Graphics Meeting 2013, which was once again awesome!
It happened in Madrid this time, at the Medialab-Prado.
There were a lot of interesting talks and workshops, mixing coder and artistic topics.
All kinds of graphics-related activities were represented, including image manipulation, typography, illustration, animation, design, and more.
The Krita team was well represented with Boudewijn Rempt who presented the new Krita Foundation, David Revoy who made a workshop showing his painting workflow on Krita, Ramon Miranda who presented his DVD project, and me who made both a workshop and a talk to present Krita Sketch.
My workshop was a little hard to follow for several reasons: people had to compile Krita Sketch for linux as there aren't any linux packages yet, which was already quite tricky, but then even more as the network there was way too slow for this big event…
Same for windows users, as the installer file which took a long time to download ended being corrupted.
So at around half of the workshop I switched to Krita desktop, and made people install it as it was easier.
The good thing in this at least is that then people already had the software installed to follow David's workshop the next day.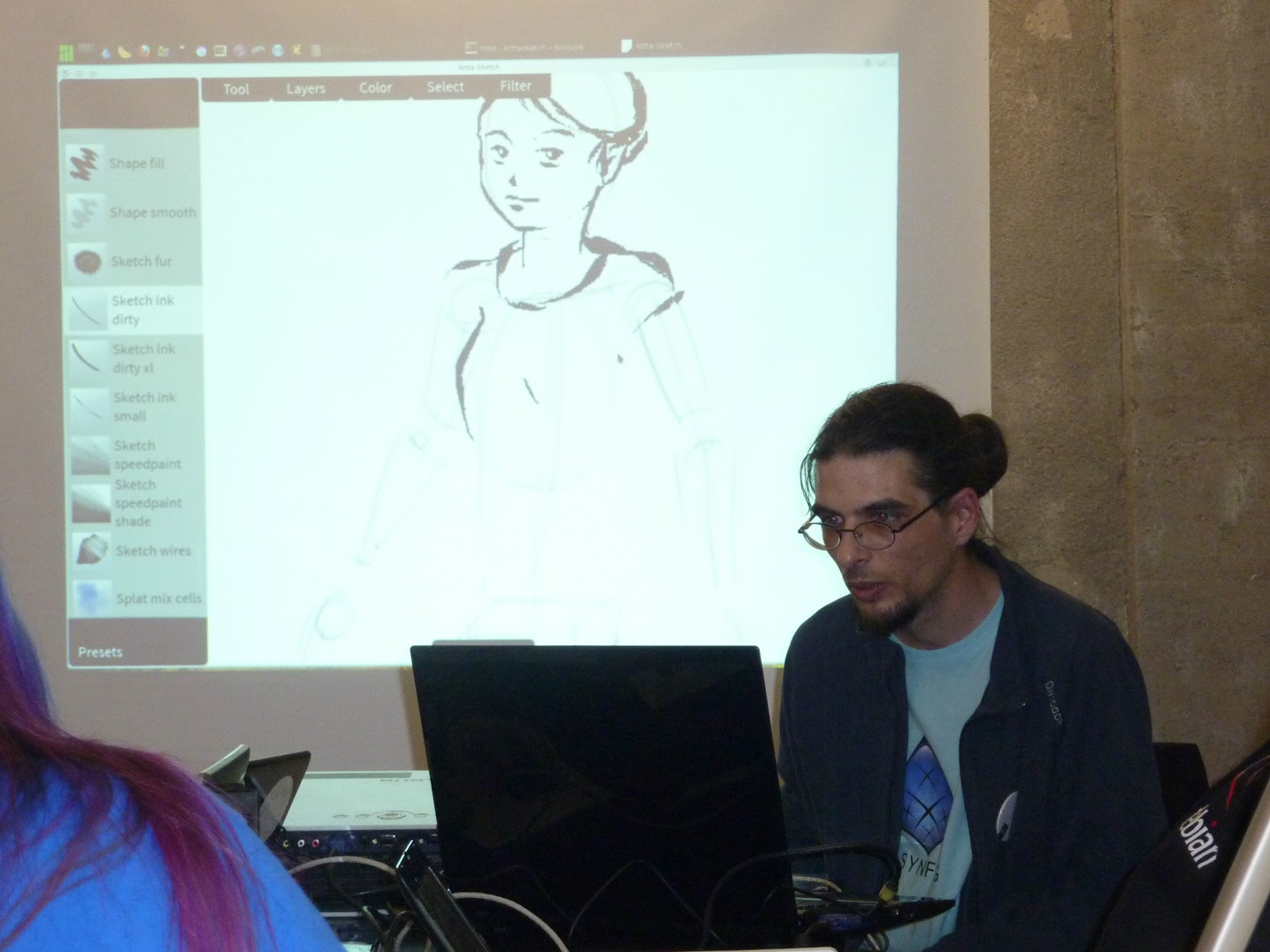 In my talk I presented quickly the story behind the Krita Sketch project, and shown the new dark-neutral-grey interface theme that replaced the colorful previous interface for next version release (it's already pushed in Krita sketch git branch, if you want to test it…)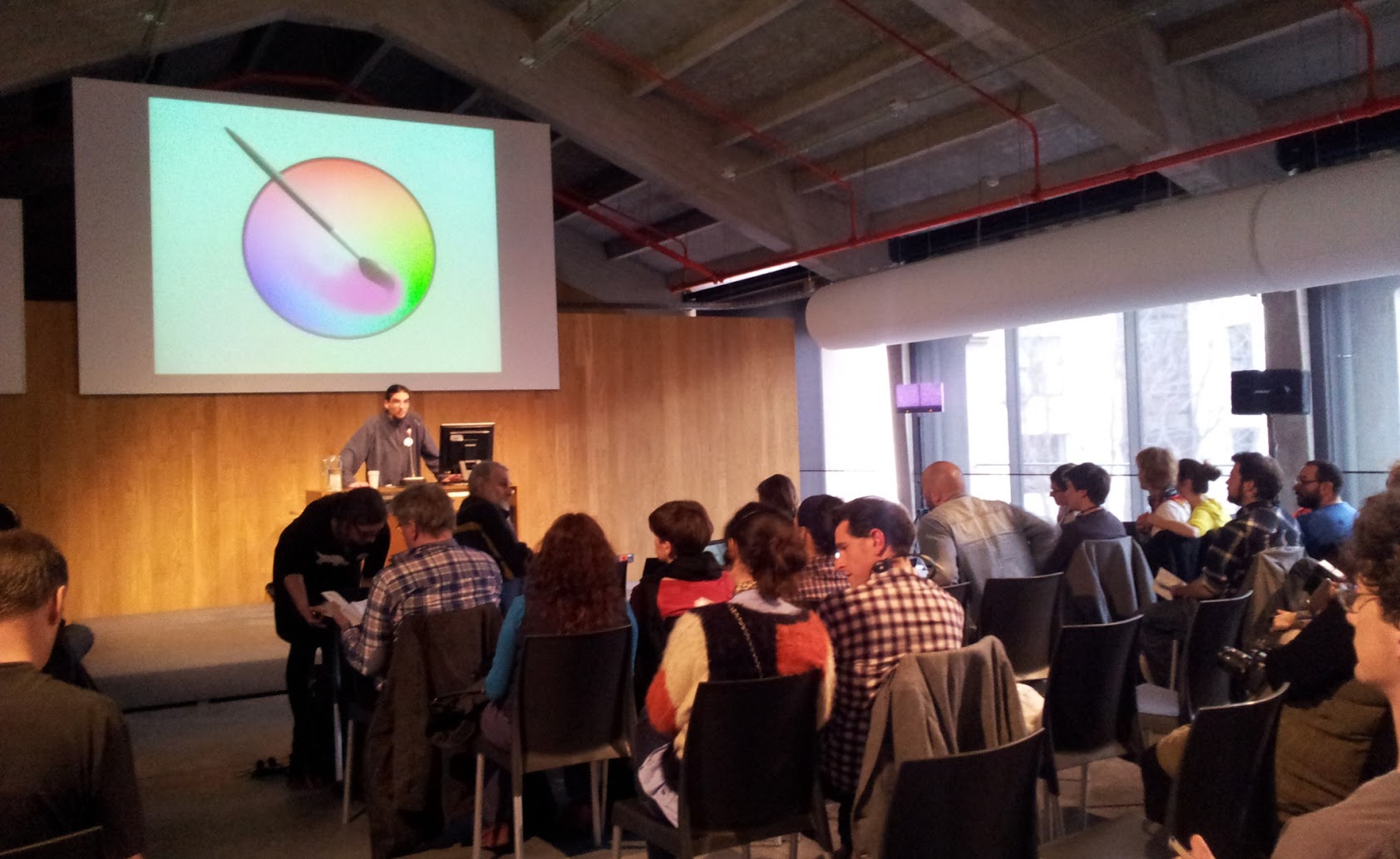 It was very cool to meet more people from the Synfig team this time, with Carlos Lopez (the main coder), Konstantin Dmitriev (Morevna project), and a few other users.
We could have a great brainstorming workshop together to look at how Synfig can be improved, both in terms of usability and new features. Awesome things to come!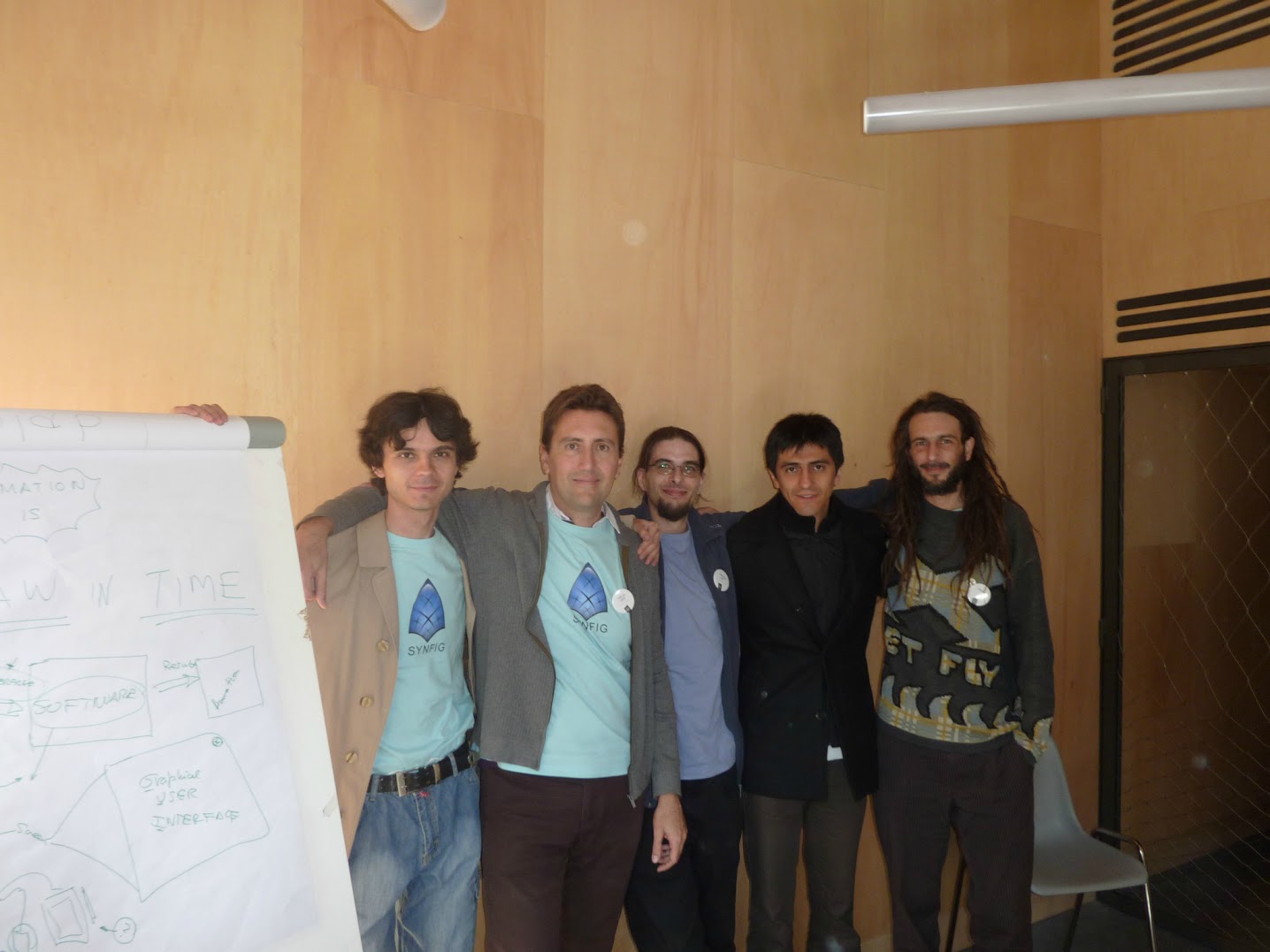 Also about animation, the main coder from Tupi, Gustav Gonzalez could come for the first time at LGM to present his software and discuss with other coders and users to gather ideas to improve it (including some features collaborating with Krita..). Again, promising!
Many cool people were there: the Gimp team (many thanks to them for the great party on Friday night 😉 ), the Libre-Graphics-Magazine team with a nice new 2.1 release, some people from Mypaint, Scribus, Inkscape and Libre-office teams.
Also several independants and smaller projects were present, like Tom Lechner with his always-more-crazy Laidout software, Camille Bissuel and Cedric Gémy from the to-come project of node-based image editor Mikado, PyCessing, Claudia Krummenacher who raised some interesting questions about print vs ebook and liquid layout, Dave Crossland and Ben Martin showing the great new more-than-welcome improvments of FontForge, Jakub Steiner who made an interesting use of Blender for a 2D animation work, Tavmjong Bah who presented the future of SVG features, the Piksels and lines orchestra who made a fun performance using libre graphics software to produce pictures and sound, and many, many others…
Sorry to not mention everyone, the list is too long (there were 65 talks/workshops this year, not counting all the open-podium lighting talks).
I'm very happy to can have been there this year again, so much thanks to KDE e.V. who supported me for this event!
And of course again so much thanks to Femke Snelting and the Medialab-prado team who made an awesome work organizing this event.
Photos above from Carlos Lopez and David Revoy's albums ; More photos of the event HERE and HERE.