For my first sponsored post last month on my recently launched Patreon, I've decided to update the graphics of the Chess activities. There are three: End of game, Play against a friend and Play against Tux.
I think those are great to start playing chess, and not only for kids. I must say that I had a lot of fun playing with these activities while integrating the new graphics.
First, a screenshot of what it looked like before: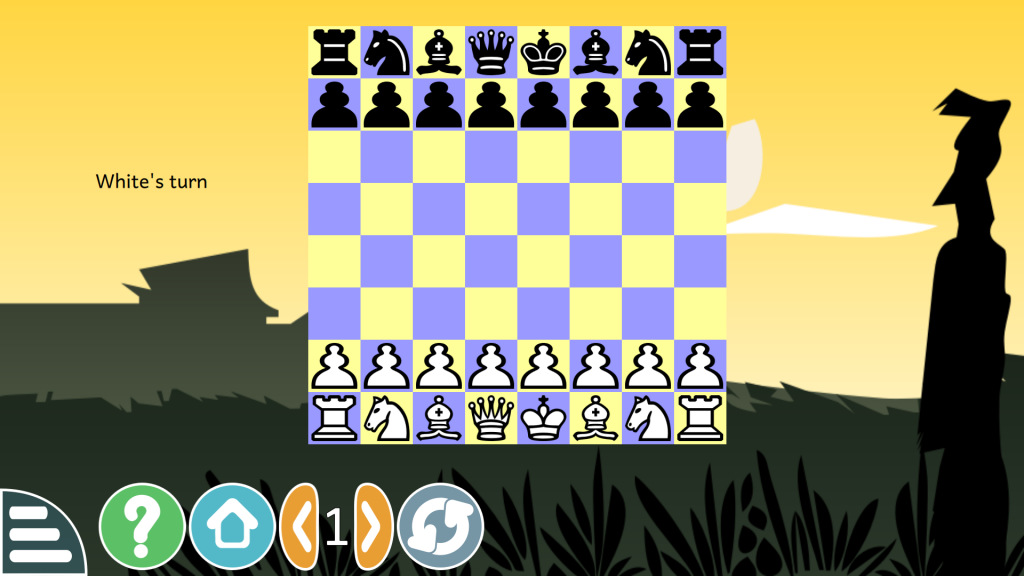 And now two screenshots with new graphics: the first with the new activity icons, and the second is a fullscreen view of the new chessboard and background.
I also made some style changes to the overlays while moving the pieces, and to the side text and buttons.
If you were looking for a simple chess game to play alone or with a friend, look for the next release soon, or take a look at the build instructions on the website to test the development version.
Have fun playing chess in Gcompris !
Also, I'm about to update another activity before the end of this month, so stay tuned on my patreon page for the next news, and don't forget to subscribe if you want to support this work.