We are back from Saarbrücken where was the Libre Graphics Meeting this year. As usual it was a great event, with plenty of interesting talks and workshops, and full of awesome developers and users of Free Software graphics applications.
I'm not going to make a detailed report as many people already did around the web. However, I must talk about something special this time: our proposal to organize next LGM in our city has been officially approved, so prepare to join us in Rennes for the Libre Graphics Meeting in 2020!
If you want to help us or support this event, you can contact the LGM mailing list, or drop me an email directly.
See you next year!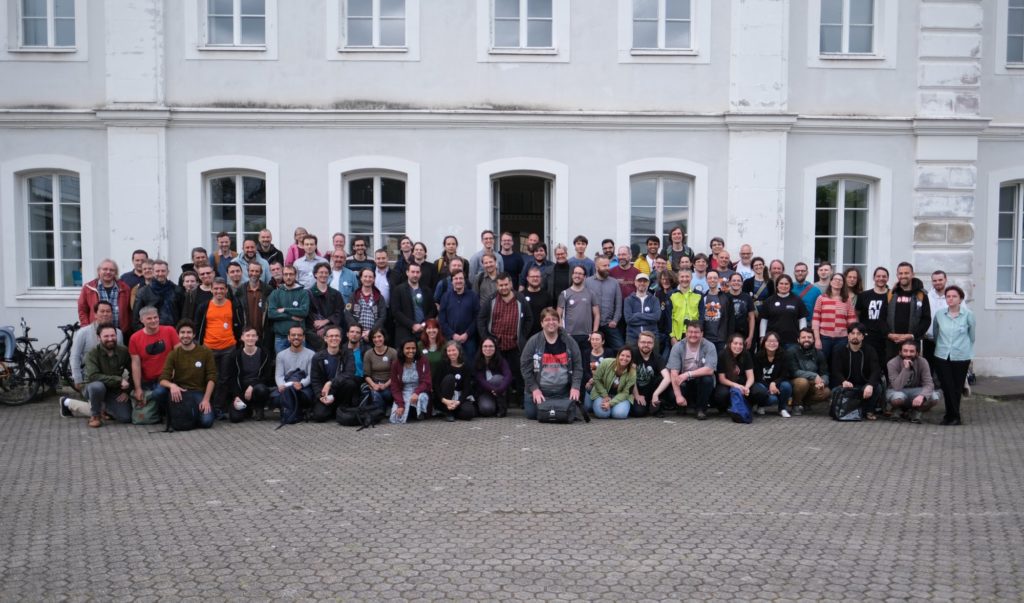 The group photo of this year's LGM, a great collection of smiles from the best graphics community in the world 😉
photo by Darix, thanks!