I'm back now from Akademy 2013 in Bilbao. It was a great event where I could meet so much great people from the KDE community. The kind of moment you don't sleep a lot as there are always nice people to share a cool moment, being communicative and creative, and that at the end you feel like: "ho, no, it's already the end!" 😉
I learned a lot with all the interesting talks the first 2 days, made a demo presentation about Krita history and fast progress on Sunday morning, had the great surprise to recieve one of this year's Akademy awards for my work on "shaping the future and community of Krita", again learned a lot during the BOFs and workshop during the week, and had an incredibly good time, so much thanks to the local team who did a perfect work.
You can find links to lot of nice photos from the event here.
The talks were recorded so my Krita demo should be available on the web soon, until then is already available on the web with all other videos since a few days, good work! And here are a few photos of it: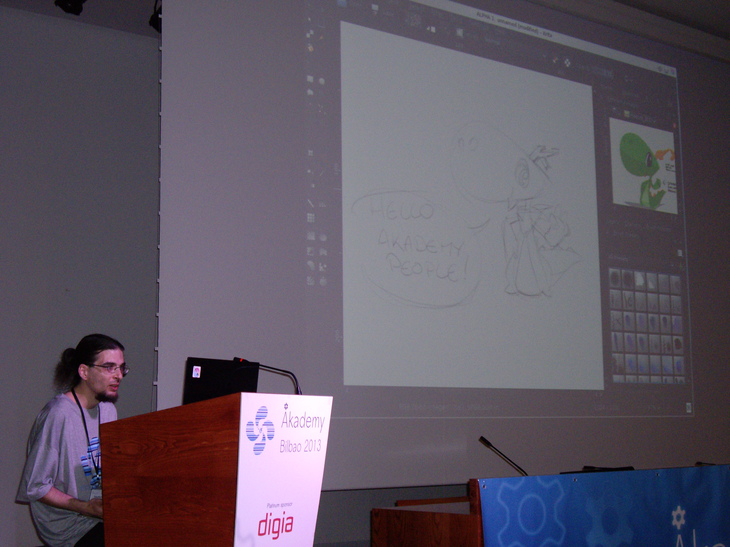 Sketching quickly the new Konqi greeting the Akademy people…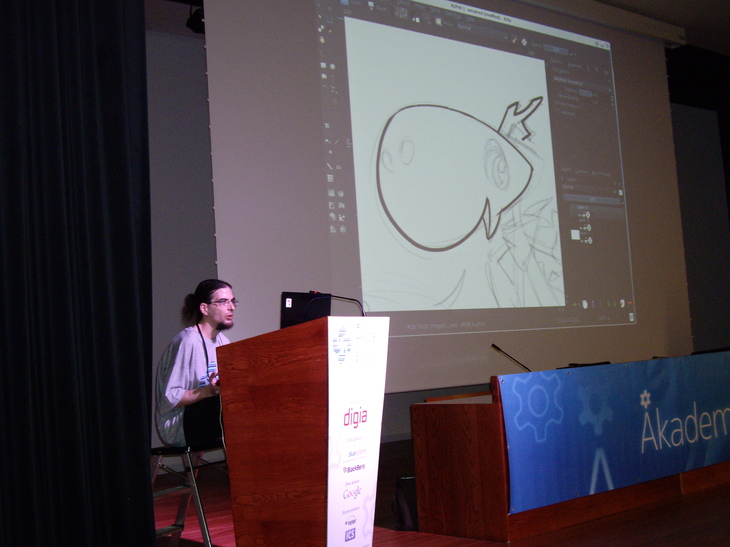 Showing the new smoothing features for inking step…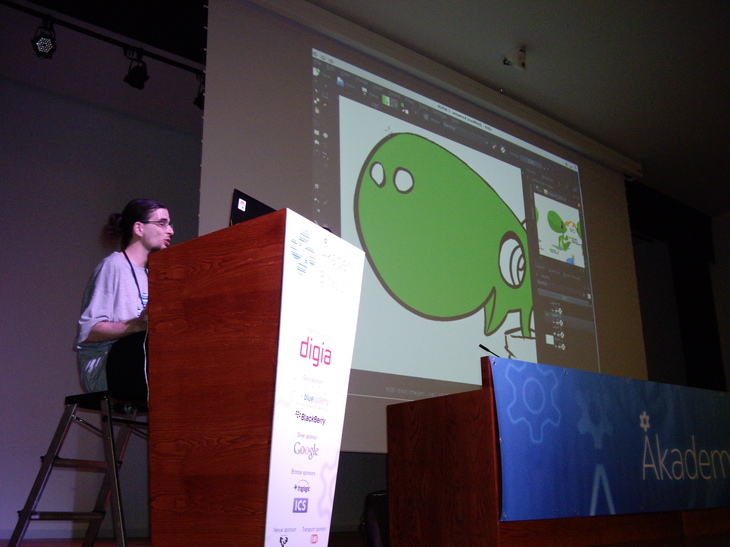 The fill tool made good progress too, with auto grow/shrink option and improved speed performance…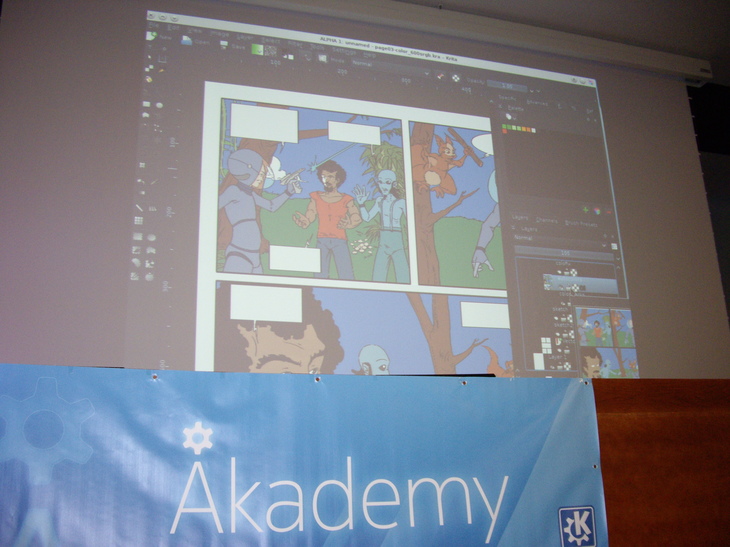 An exemple of comics page colors "auto-filled" with the new G'mic filter, waiting to get G'mic directly in Krita…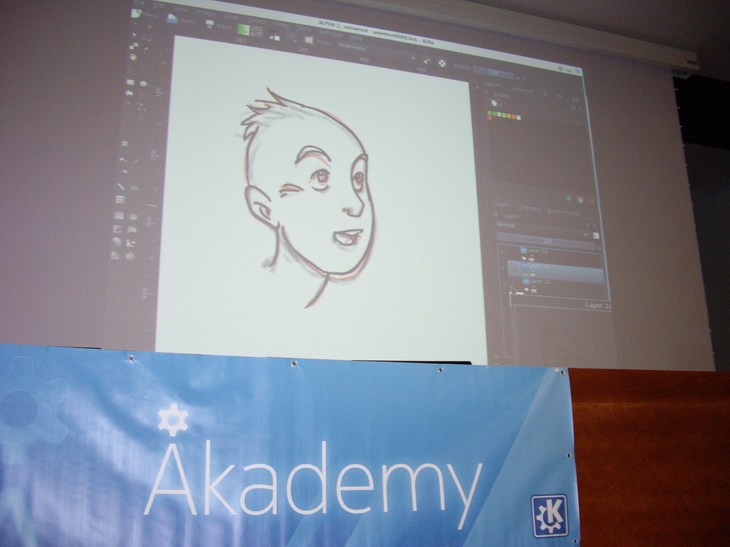 Keyframes animation feature with top-level group-layers and group/frame-switch shortcuts…
Now time to get back to work, to clear this big todo list I filed there..
And see you there next year for sure!