This week for the first time I've been teaching Krita lessons, from Monday to Wednesday, at Activ Design. This is a french school training students to graphics work using only free software. This time it was only a short training about drawing basics and how they apply using Krita features.
There's more planned for next year, so if you're interested in some Krita training (or others libre graphics software training), contact them and maybe see you there next year! 😉
Photos of some student's work and the classroom: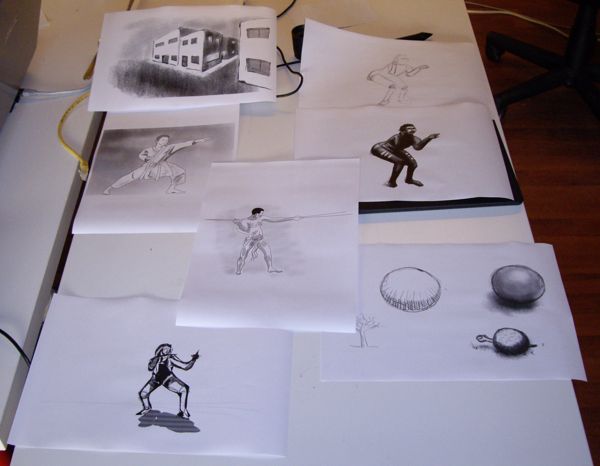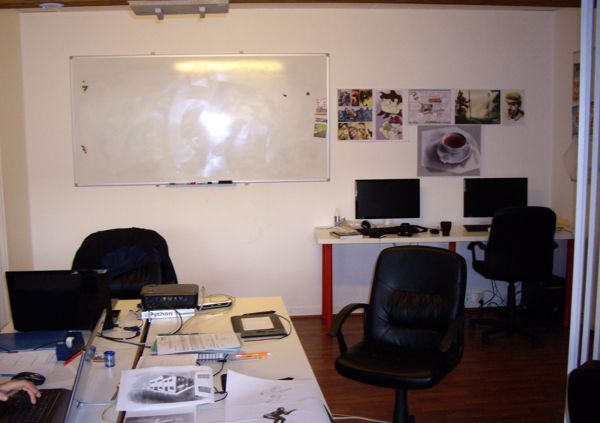 On another topic, the next day (Thursday) I've been to Paris to make some Krita demo at a cool press event. It happened at the Titty-Twister, a "From Dusk Till Dawn" themed club.
I was drawing on a Vaio-Duo, with the screen mirrored to another big screen and a printer to print results, and I made quick vampire-style caricatures to fit the theme (~5 minutes/drawing).
As usual people enjoyed a lot the live drawing session, and where amazed by Krita's features. Also it was a good occasion for me to test the latest Krita desktop and sketch installers for windows on it (win8-64bit), and the hardware compatibility.
About this, too bad the pressure stylus of this ultrabook is not wacom-based and so pressure doesn't work in Krita, still it was more precise than drawing with capacitive/touch-screen only.
Here some of the sketches made during this night: