A week has passed since I've been back from Akademy, so it's more than time to make a little report.
I've enjoyed a lot meeting old and new friends from KDE. Lot of good times shared 🙂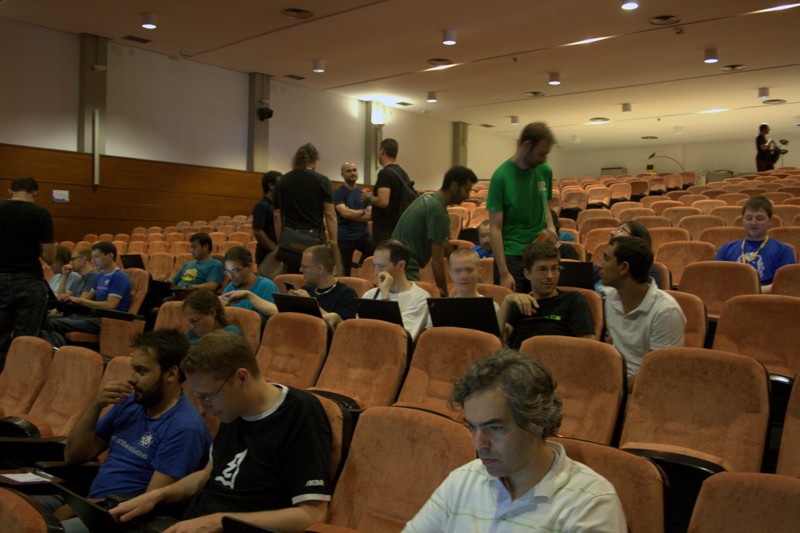 (photo by Alex Merry ; you can find lot of ther cool photos on this link)
This year I made a quick little talk presenting the result of my work on GCompris. You can find it with all other talks recorded on this page, if you didn't watch them already.
Also I could discuss some ideas for next things to come, so stay tuned 😉
Thanks a lot to KDE e.V for the support, that was another awesome experience.